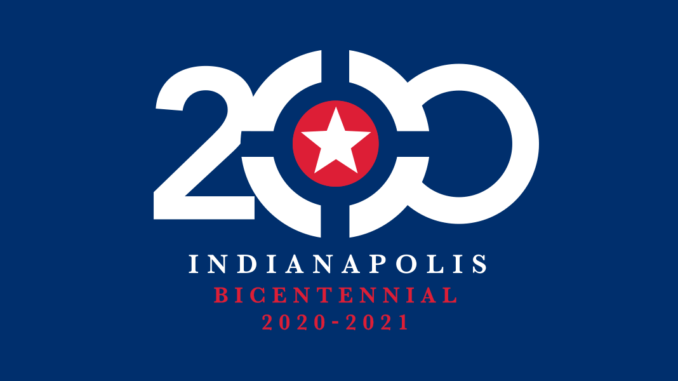 The neighborhoods of Indianapolis provide a unique glimpse into the first 200 years of our Capital city's history. Indiana Landmarks recognized this years ago and developed guided walking tours in partnership with local historians and neighborhood residents. I'm happy to see that HUNI has taken this carefully crafted work to engage a much broader audience through this website and the accompanying Pocket Sights tours.
Our thanks to Project Organizer Lorraine Vavul, Digitization Editor Kara Chinn, Webmaster Jay van Santen, HUNI Tours Coordinator Garry Chilluffo, HUNI President Glenn Blackwood, HUNI volunteers, and fundraising groups -- Indiana Humanities, National Endowment for the Humanities, Central Indiana Community Foundation, and Indiana Landmarks, and the PocketSights platform -- which made this possible. We are honored that this initiative has been endorsed by the Indianapolis Bicentennial Commission as an official Bicentennial Community Project.

~Marsh Davis, President, Indiana Landmarks
Thanks to our

Sponsors
Indiana Humanities is a statewide nonprofit dedicated to promoting the public humanities. We're a grant-maker, a neutral convener, a facilitator, a program partner, and much more.
In short, Indiana Humanities encourages Hoosiers to think, read and talk. How? By creating its own programs, such as Quantum Leap, Next Indiana Campfires, INconversation, Novel Conversations, Chew on This and more; by providing grants for humanities programs throughout the state; and by providing a space—physically and digitally—for people to connect and converse.
Indiana Landmarks saves the places that matter to Hoosiers—houses, barns, bridges, churches, schools, downtown districts, vintage neighborhoods. By restoring and repurposing historic buildings, we reconnect people to heritage and revitalize communities.
We save buildings because they stir us. They're inspiring examples of Hoosier art and spirit, ingenuity and craft. They heighten our sense of place and connect us through the generations. They help us remember what's important in our lives.